Project Description
Glazed atriums are a common design and allow light to flood into the centre of modern buildings.  However, they are also a maintenance challenge because when they start to fail, they not only lower efficiency and create risk but have a direct effect on how it feels to work in that building.
Glass Aftercare was contracted by CBRE to replace the glass of the glazed roof of the 510 Thames Valley Business Park office building, part of the Reading campus for an American multi-national tech giant.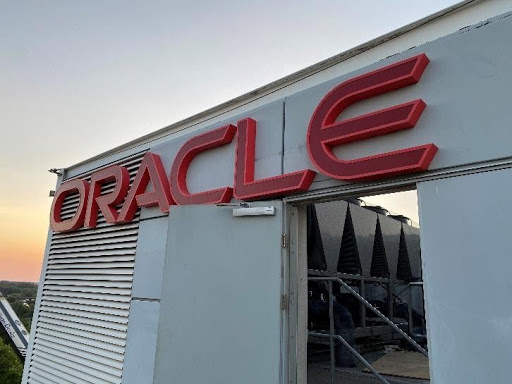 The roof of this 25 yr old building was really showing its age.  Double glazed units were failing, some had become opaque and the roof was leaking; added to which overheating was an issue in the building, especially in the atrium itself.
Some of the panels on the roof were an aluminium sandwich composite and we noticed these too were failing and contributing to the leaks. CBRE and their clients were appreciative of our timely discovery of these failing units and money was saved by doing that remedial work at the same time.
The glazed units were replaced with modern, high-performance, energy-saving glazing. We improved every seal by renewing all pressure caps and plates; and we updated the silicone seals of all glass-to-glass joints. This work saved money for the building's occupants and owners, as well as reducing carbon emissions.
To replace the non-glass, aluminium units we worked with FABROCK™, ensuring best-in-class thermal, water and moisture resistance. These vastly superior units are, not only fully compliant with modern regulations but also improve temperature efficiency and sound insulation.
GA's broad knowledge of the sector and understanding of our products meant the timely use of Fabrock in this installation. The thin, and yet efficient, Fabrock panels bonded inside the aluminium units was the right choice; giving GA's clients temperature efficiency, water repellency, sound proofing and robustness in a material that is also environmentally friendly.
Glass Aftercare worked nights to avoid disrupting business activity. We provided a crash deck complete with netting, installed by IRATA Level 3 abseilers. A crane transferred glass off and onto the building.
The project began right at the beginning of the first Covid 19 lockdown and our team
adhered stringently to all requisite COVID-19 health and safety measures, ensuring a secure operation during a time that presented unique operational and logistical challenges.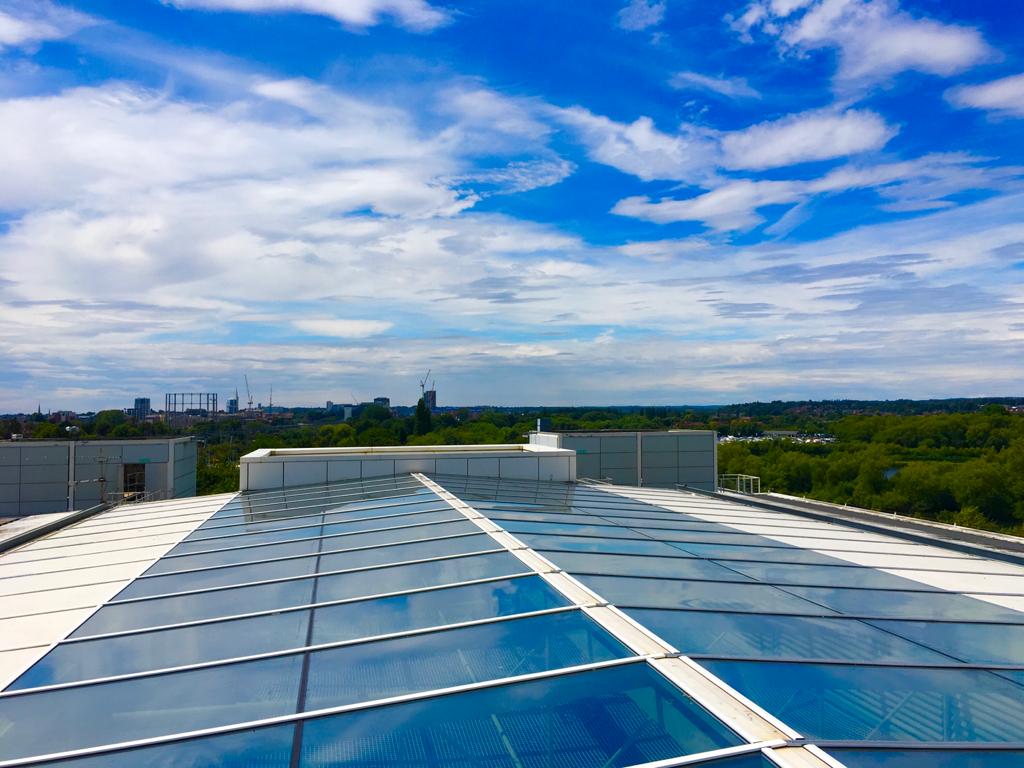 Glass Aftercare were outstanding, easy to work with, highly competent.  A supplier who always goes the extra mile. 
As well as expertly completing the original brief to replace the glass panels, they surveyed and reported back to CBRE further water ingress and wear they had found.  Their solutions to this problem not only saved the building owners money, enabled a timely maintenance on a roof which would have continued to leak if they had not found the problems – they also made us at CBRE look good in front of our clients.  GA's innovative engineering solutions made a safer and more efficient building for the client. 
We like working with GA for all of these reasons above, and they also have the ability to do the actual survey at a nominal fee as well as respond and tend for the work of any survey completed.   This makes GA a true 360 modern supplier for maintenance and structural engineering solutions.
Project Summary
Location: Oracle, Reading
Client: CBRE
Sharing is Good
Related Projects