Glazing Leak Investigation & Repair
It doesn't matter how well designed and well installed glass roofing, glazed panels and façades are. Given enough time, silicone degradation, ineffective draining or accidental damage causes leaks to form. Glass Aftercare will perform a leak Investigation & report service and repair those leaks before they cause too much damage.
Leak Investigation and Repair Services
A leak is more than a minor irritant. It can cause expensive water damage to your commercial property, harm electrical wiring, and interrupt work. That's why we provide a guaranteed leak investigation and repair service.
Drawing upon years of experience, the Glass Aftercare team will find the source of a leak and diagnose the issue. Once we've located where water is entering your property, we'll outline a cost-effective solution to quickly remedy the problem.
Water damage costs British businesses hundreds of thousands of pounds each year
We'll find and fix any leak before it becomes too serious.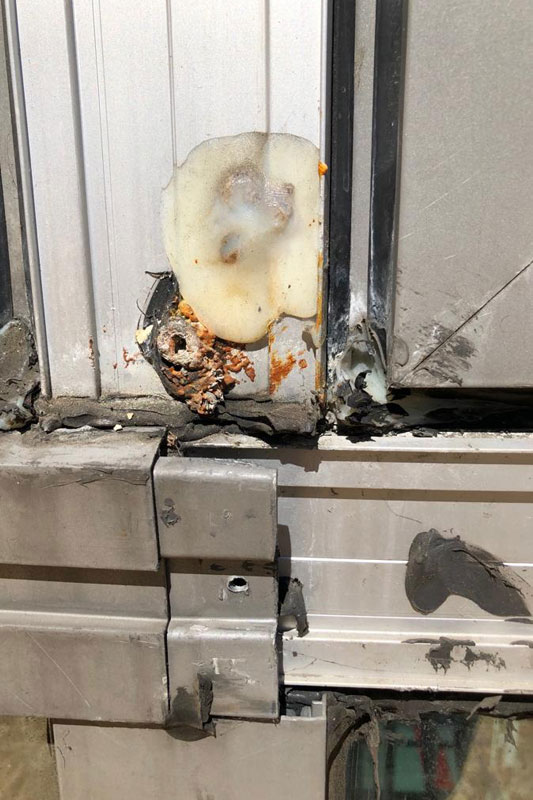 Find and Fix Any Leak, Anywhere
If your property has a large glazed roof, and imposing glass façade or a high number of glazed units, it can be difficult to spot the source of a leak, let alone access it and fix it.
That's where Glass Aftercare comes in. We've worked on thousands of glazing projects, so we can spot the telltale signs that point us towards the damage or degradation that's allowed your property to spring a leak.
And once we've found the damage, we have the tools and the talent to fix is quickly and with as little disruption as possible.
All you need to do is pick up the phone.